Testimonials by Industry Stalwarts
at the All About Music Event
At the 2nd edition of "All About Music "(The largest B2B Conference celebrating the evolution of Indian Music Industry, recognising & rewarding independent artists, musicians, non-film music releases & music technology apps)Renowned Names, Global Experts & Stake Holders from the music fraternity across the world, were roped in to judge & given the mammoth task of selecting top 10 song entries( from over 500+ songs), composed and sung by talented & budding artists, from all over the globe. The top 10 songs were played at this prestigious event, in front of the eminent panel of judges, popular artists and the media. Owing to a prior commitment, I couldn't witness this euphoric affair, but my partner, the affable & vivacious artist - Varsha Singh, who also happens to be my Wife, made up for my absence, we ended up right at the Numero uno spot. We won the popular Youtube Next Up, the same year.
" Ab ismein kuch kehne ki zarurat hi nahi hai, Itna khoobsurat gaana hai, Har cheez khoobsurat hai, Cross line ka changeover itna khoobsurat hai, kya baat hai ! " - Vishal Bharadwaj
" This is truly a fabulous song and the passion with which it was sung, composed, the feel, I feel this song, whenever it comes into the public domain, It will be a chartbuster , Congratulations, you are extremely talented, you have got places to go, you are truly a gem" - Mukesh Bhatt
" It's lovely! It's simple, It's a nice bollywood song, the hook is lovely, you get into it immediately, very pleasing, very nice" - Vikramaditya Motwane
" Gaana itna simple aur itna badhiya hai, aaisi melodies sunn ne ke liye kaan taras gaye ! " - Hansal Mehta
Dizester Herbal Digestive Tonic Ad Film
एसबीआई: आप हमे पूर्ण करते हैं
#DeliciouslyEverywhere - Rebel Foods launches first ever brand campaign for Sweet Truth
-Gits- Ready Meals! Heat & Eat - All Natural
Saina Nehwal introduces Criticare+ | Critical Illness Insurance | Edelweiss Tokio Life
EDELWEISS TVC- NOTHING MEANS ANYTHING A MESSAGE BY SAINA NEHWAL
FRANKE FABER OLD COUPLE TVC
FRANKE FABER SOCIAL MEDIA TVC
Baleno | Effortless Performance
Baleno | Top-of-the-range Space
Baleno | Captivating Design
HBO Premium - Super Clone
HBO Premium - Agriculture
When I grow up: Yes Foundation - Women's Day
"Orman Tantra" by Paras Nath & Guru Dhanoa..Full Song.. On Worldwide Records
OLX - Mad Ad : Sneezing Man
OLX - Mad Ad : Law D Lady
OLX - Mad Ad : Bomb Diffuser
Surf excel Holi 2021 | Jo dilon ko paas laayein, woh #RangAchheHain
Surf Excel Holi 2019 | This Holi, let colours bring us together!
Crompton Anti-Bac LED Bulb - Hindi
Crompton Aura Fan - Hindi
Super Funday T20: Fun and Festivities with the Khelkar family
FreeCharge - Appreciation bhare bill payments & recharges!
FreeCharge - Appreciation bhare Super Offers
FreeCharge - Appreciation bhare Deals at ₹1!
'The Wedding Speech' – 2 brothers, 1 advice, countless emotions! (with English subtitles)
Pampers Pants TVC - #DadsCanChange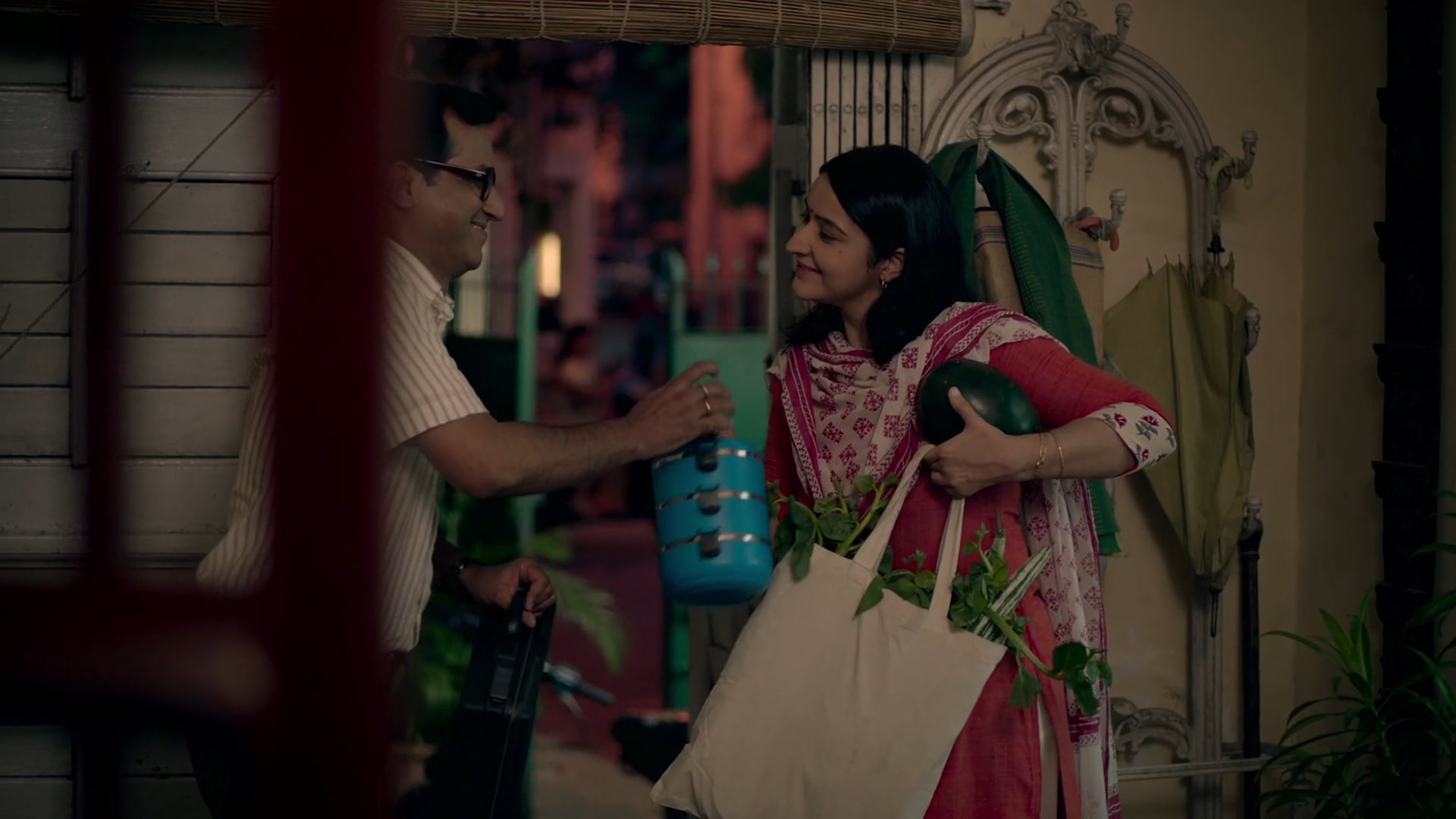 Parle-G: 'tumhaari aadat' Husband & Wife
#UnitedByHope: A social experiment conducted in India
Keep Walking India : Directors Cut
New MAGGI Special Masala Noodles
#ComeHomeToTheBest, Come Home To Lodha
Nirma Advance New TVC 2018
Bengaluru FC Official Theme Song ISL 2018 | BFC official Theme Song | Season 5
Harpic 10/10 - Mission Har Ghar Swachh with Akshay Kumar
India Gate Basmati Celebration Rice | #TyohaarKiTayyari
Idea 4G #MeriRealLife - Selfie 40 English
Suzuki #CaughtWithoutHelmet
Parle-G | Father & Daughter Film
Yardley Katrina kaif - Director Nitesh Sharma
#Listentobody – Act early. Be prepared. Protect yourself.
Huawei Honor Holly- Offical TVC
Good knight Fabric Roll-On - This Christmas, #GiftTheOutdoors
NIVEA Whitening Sensitive Deodorant -- 0% Alcohol -- Anushka Sharma English TVC
Believe in Magic, #RealAmazonStories
Redmi 4 - Two-day battery
Husband says Ghar Sabka Toh kaam bhi Sabhi Ka
Daughter believes Ghar Sabka Toh Kaam bhi Sabhi Ka
TOGETHER WE BUILD | CHENNAI SUPER KINGS HIL LIMITED ADVERTISEMENT | MS DHONI | M VIJAI | R JADEJA|
This one was for sure a challenging track, the 1st challenge was that Sunil Grover is not a singer, he was looking forward to a spoken/rap kind of a track, but I said no, I will make you sing, even though if the singing is minimal. The hook line on this track needs a tune, I made the tune, Sunil loved it and the track is loved by millions around the globe, 21 million plus views on youtube, and also very popular on "Tik Tok" do watch the behind the scenes video below
Music is the best form of Meditation, the sights around are a delight to the eyes and the sound of flute is Magic to the ears, this was an impromptu experiment, which got nominated at the prestigious
GIMA Awards in the year 2015.
This one was indeed a fun track, I was the Music Producer/Arranger for this peppy / quirky track, this one deserved to win for sure.
"I always had an idea that, Indian Classical Music has been fading out , and not many were doing anything to

save it, I looked for youtube lessons, Apps, etc and was surprised that there was not a single professionally done, user friendly app or video which teaches Indian Classical Music, even the Google Stats show that the search for Indian Classical Music has dropped more than half in the last decade, Thats it, the idea clicked, It's a youtube channel called Riyaz TV which offers Indian Classical Vocal lessons, without any promotion It has garnered around 220k subscribers already. I'm happy that I am able to give back something to Music with Riyaz TV.